Dear Fermata Community!
With Halloween Break right around the corner, we wanted to remind you of some key dates and events when we return from the break! This part of the Academic Year is packed with EXAMS, Christmas Preparations and much more…
---
🎃 3rd Annual Students Halloween Costume Contest

A gentle nudge to get those creative juices flowing! If your child hasn't submitted their costume photo or short movie yet, there's still time! Please send all entries to info@fermatamusicschool.ie or WhatsApp them to 085 125 7503 by COB, 31st October. We can't wait to see all the spooky and fun costumes!
---
🍂 Halloween Break with Fermata Music School

Just a quick heads-up – Fermata Music School will be closed for Halloween break between 30 October and 5 November. Please check our calendar for specific class schedules during this period. Some teachers will inform you directly about the Halloween break arrangements.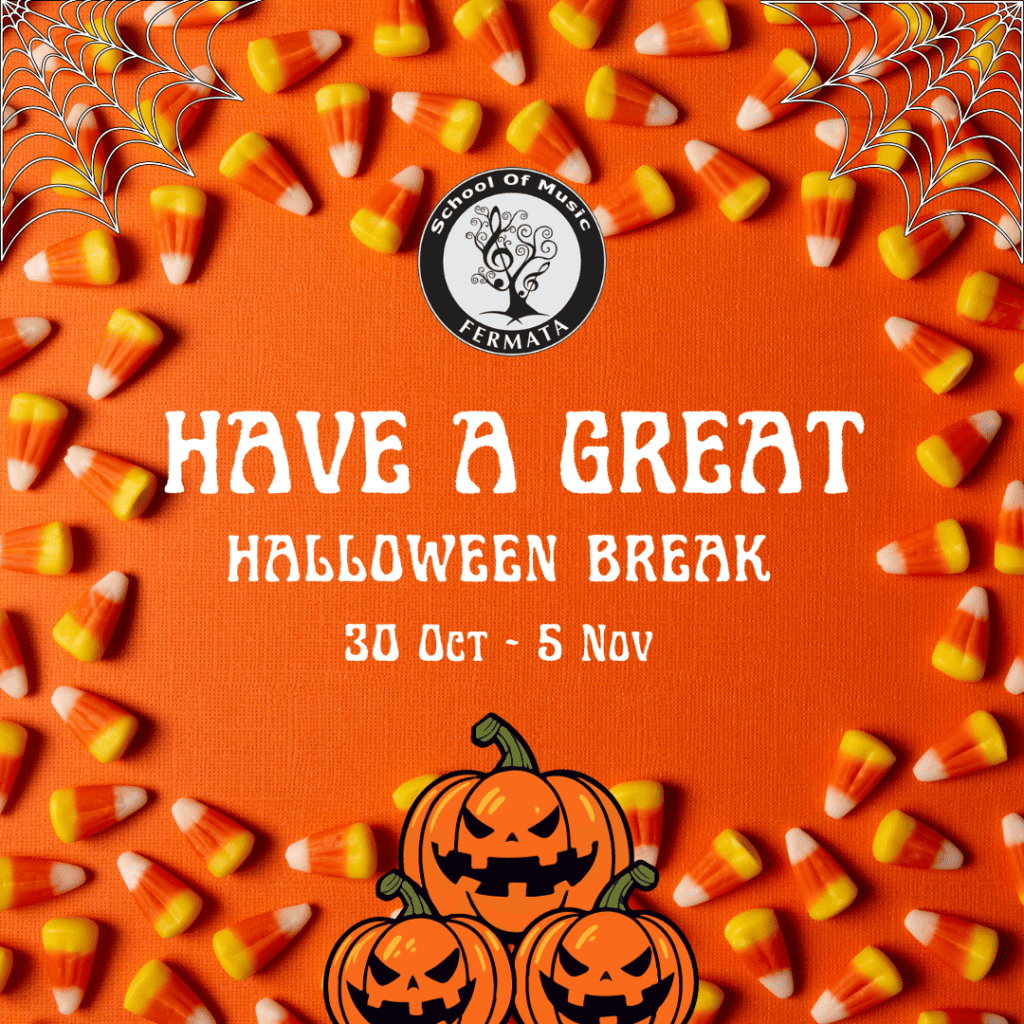 ---
📆 Important Schedule Changes & Notices:
Ms. Sharon's Piano Class: Ms. Sharon will conduct her piano classes on Saturday, 4th November, instead of the originally scheduled Saturday, 28th October.
Little Music Roots Class (SATURDAY GROUP ONLY): No Little Music Roots class until Saturday, 11th November. Wednesday, the LMR group will resume on 8th November.
Sotto Voce Rehearsal: The next rehearsal of Fermata Sotto Vocel is set for 6th November.
RIAM Digital Exams: The booking deadline is 1st November. Please ensure recordings are completed by 18th November.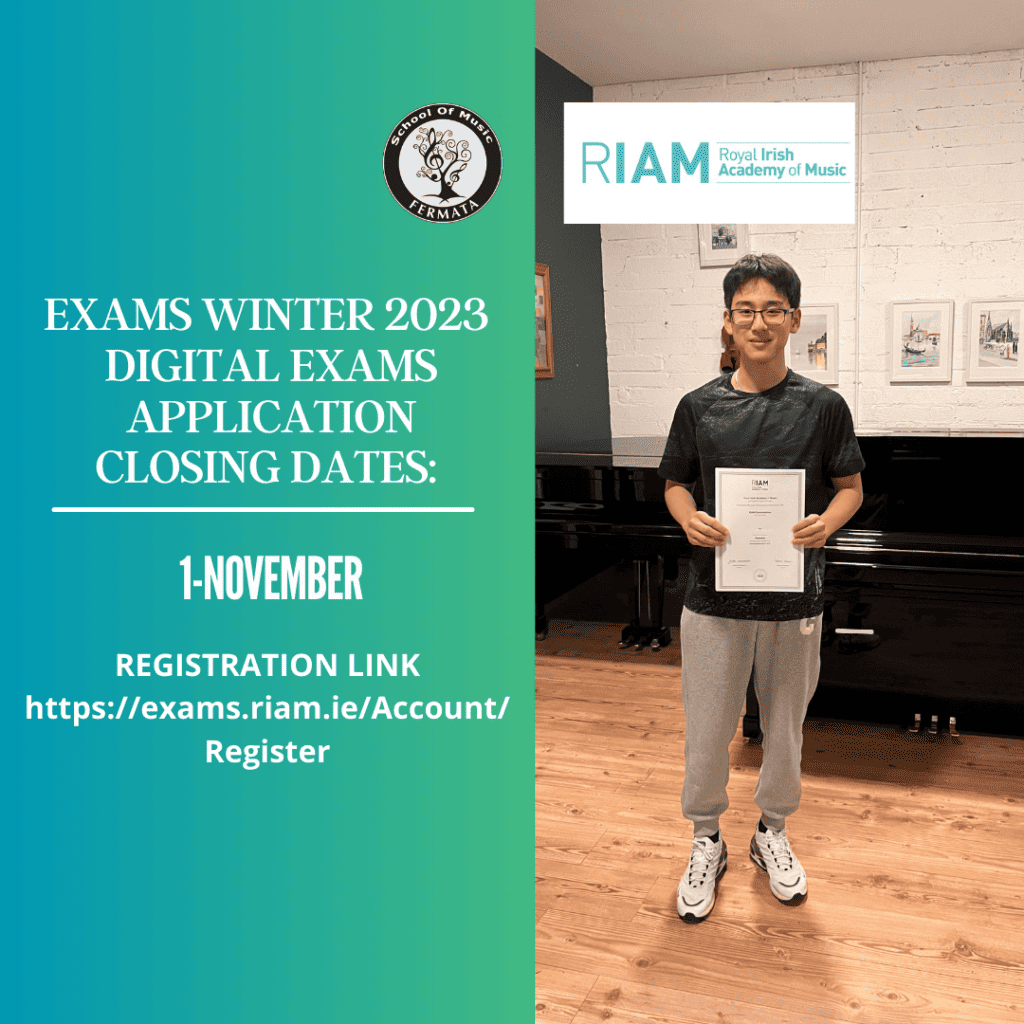 ---
🎹 Welcoming New Fermata Team Member, Iva!

We're thrilled to introduce our newest addition to the Fermata family, Iva Breskovac. Hailing from Croatia but having spent many years in Ireland, Iva is a graduate of Maynooth University. Iva will teach piano & music theory on Tuesdays, starting from 7-November. A warm welcome to Iva, and we're excited to have her on board!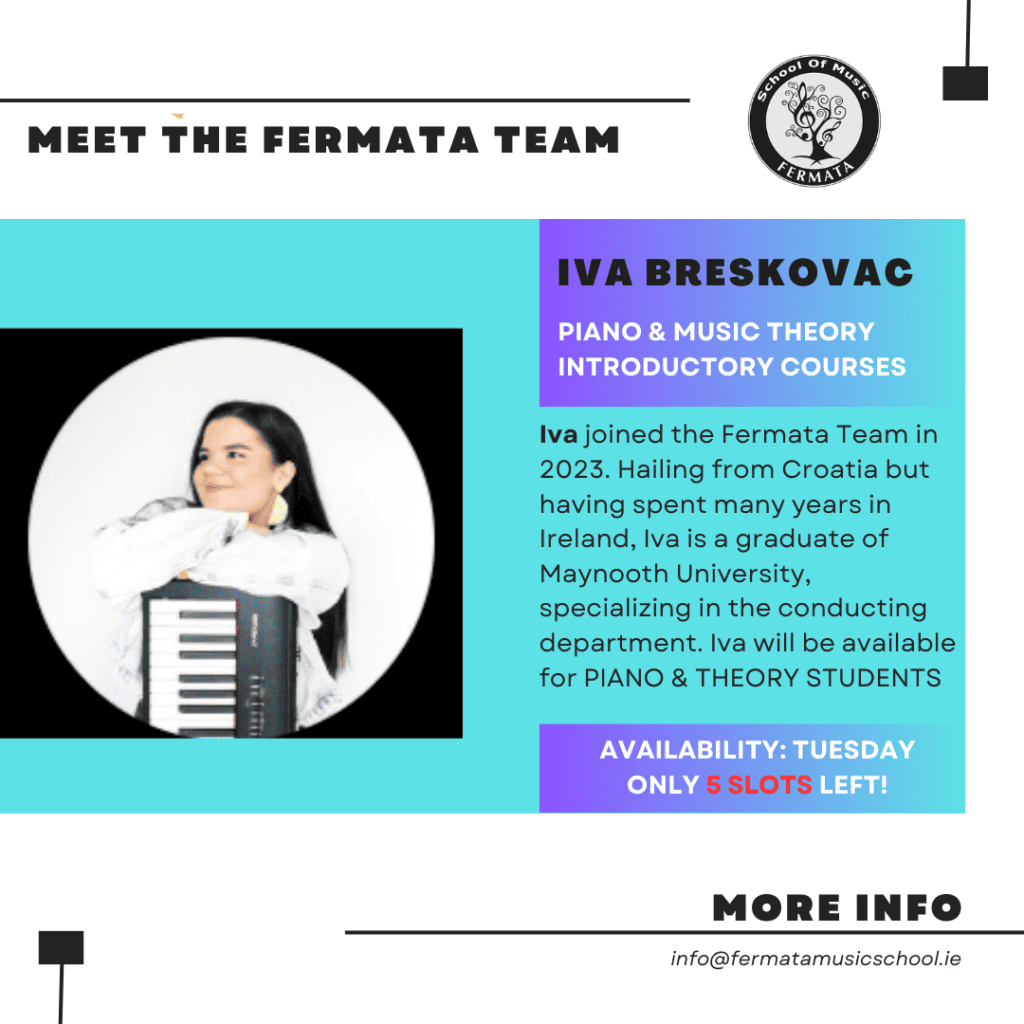 ---
🎹 Our Best Halloween wishes!🎃
We appreciate your attention to these dates and your continuous support in ensuring a smooth musical journey for your child when with Fermata Music School. As we head into the Halloween break, we wish your family a time filled with fun, laughter, and, of course, some hauntingly beautiful tunes! Stay safe, enjoy the festivities, and we look forward to seeing all the beautiful costumes. REMEMBER: The entry deadline for the costume contest is 31 October. Best wishes for this Halloween Break! 🎃🍂🎶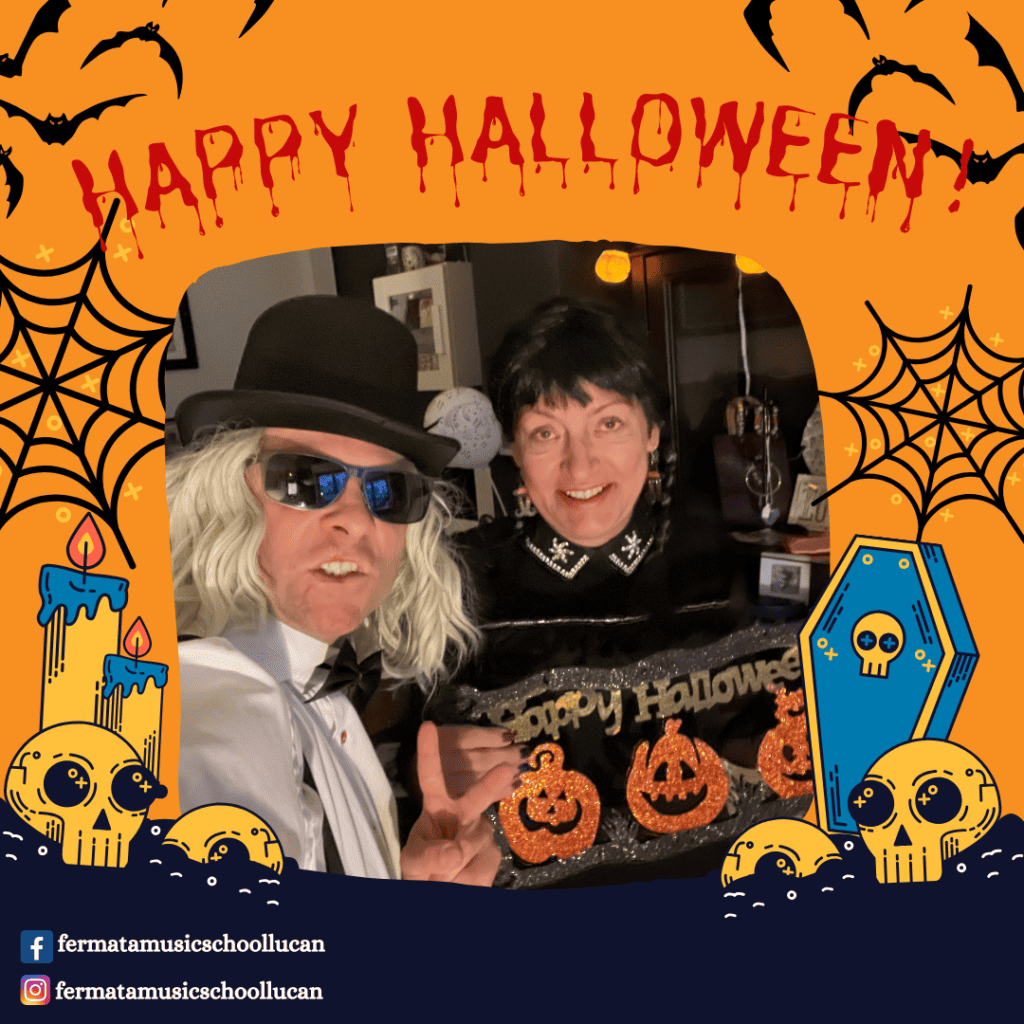 Warm Regards,
Fermata Team
---
HEADS UP! Next Fermata [STOP]: Christmas Mini Recitals and GRAND PREMIERE of Fermata Sotto Voce – more about that in the next update from the Fermata Team. Pencil the key December dates into your Calendars – 9th December and 16th December. WATCH OUT for DETAILS!