About Fermata Music School

Why Should You Choose Fermata Music School Lessons Lucan?
Fermata Music School Lucan is your stop
for the top quality music lesson at the right price.
Fermata Music School Lucan offers music lessons conducted with passion and commitment by a group of excellent music teachers.
Whether you want to jam in your room, perform your beloved composer masterpiece, play legendary rock and pop pieces or prefer the big audience out on the big stage, we've got you covered.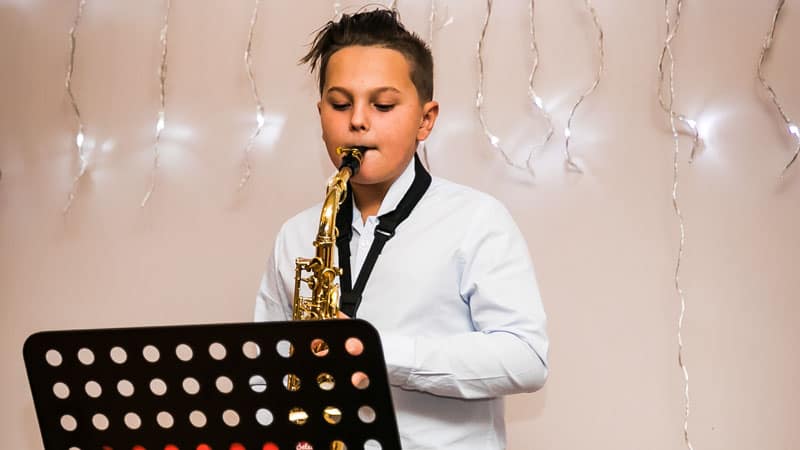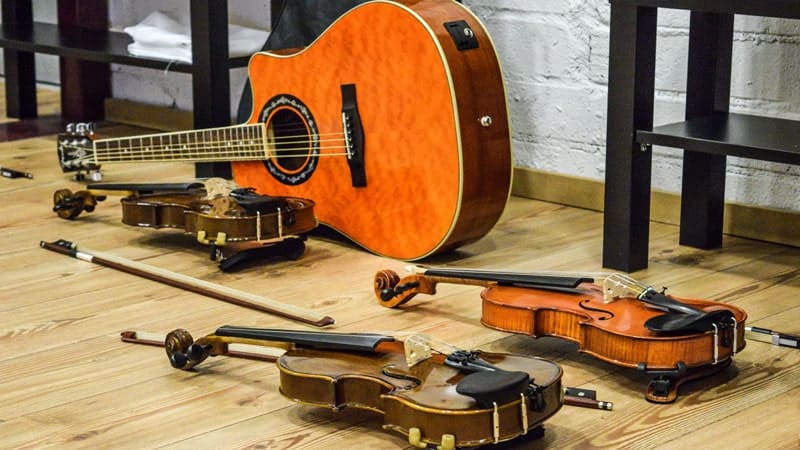 We will bring you through all stages in this magical journey of learning to play a musical instrument. .
The team of experts we have on board deliver top quality music lessons that will help children, young people, and adults grow and develop into skilful musicians.
Book Your Taster Class TODAY!
Fermata Music School Lucan was established in 2011 by Patrycja Mikiciuk due to a demand for high-quality music education in County Dublin.
The school offers quality music education based on a proven artistic program methodology known worldwide. The teaching programme in Fermata School of Music Lucan is modelled on the ideas developed by Patrycja and the team of highly qualified music teachers.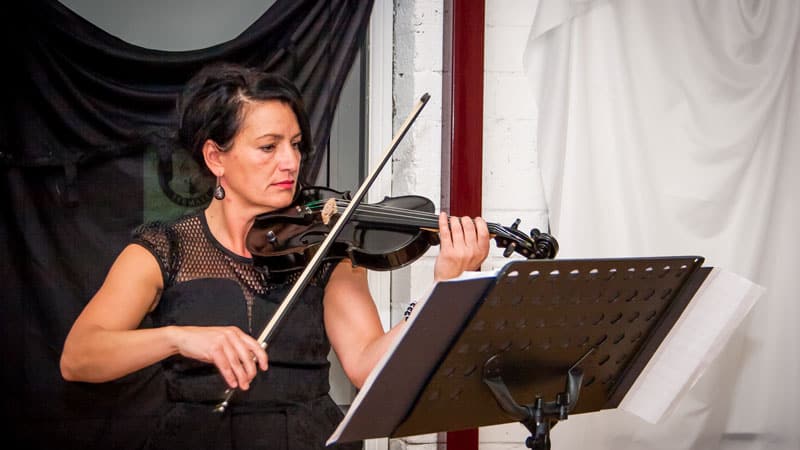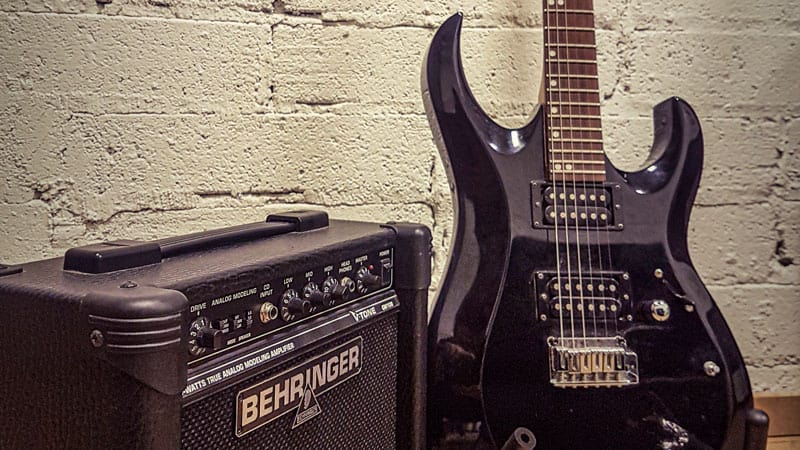 Our curriculum complies with the Royal Irish Academy of Music requirements for graded exams and the National Schools for Junior & Leaving Cert cycles.
With broad expertise in the music teaching area, our team of experts will help music students achieve goals, follow the dreams, or learn new instrumental skills. Fermata School of Music Lucan is the place where musical memories are made.
Fermata's ambition is to be an Intercultural Music Centre
In here, every child or adult will find a place where they can learn to play an instrument and meet in pleasant company, speak artistically, listen to various types of music, admire the achievements of the younger and the older talents and talk about pretty much everything.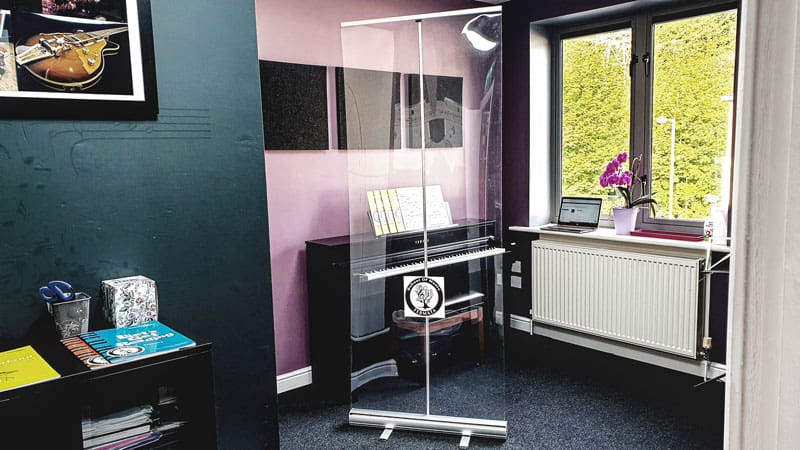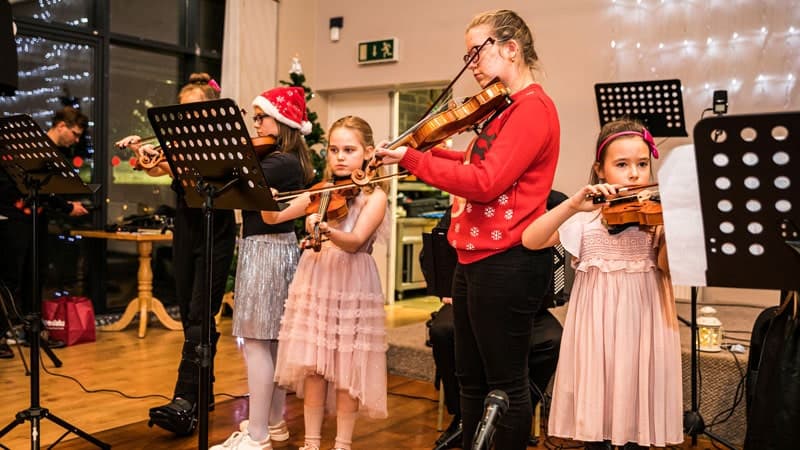 Fermata Music School Lucan is your stop for the top quality music lesson at the right price.
We offer a suite of private and group music lessons for all levels and ages.
Our instrumental lessons are suitable for children aged five and up. At Fermata, we welcome adult students too!
All the classes are conducted in a friendly and relaxed atmosphere. We are your one-stop-shop for all music lessons in Lucan, Co. Dublin and now open seven days a week, including mornings and lunchtime.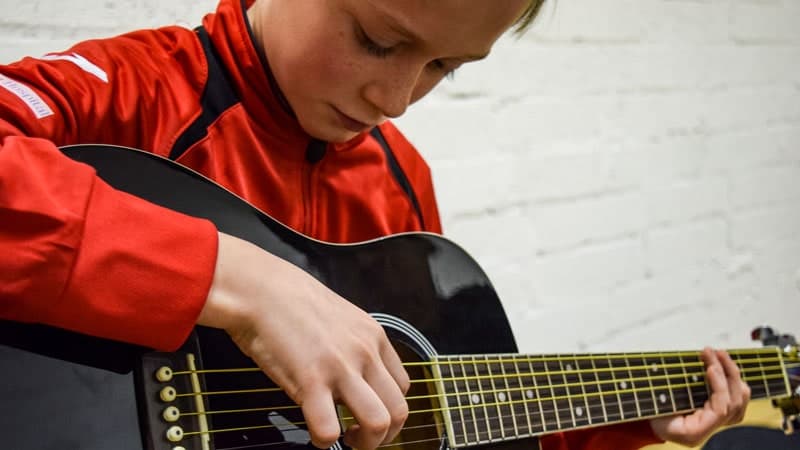 Book Your Taster Class TODAY!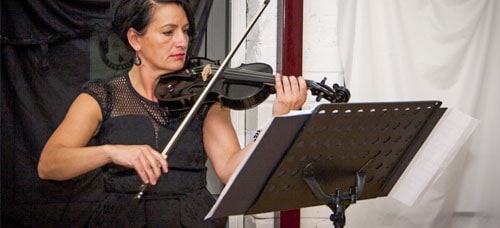 Patrycja Mikiciuk
Owner & Head Teacher For Violin,
Piano, Voice & Music Theory
Patrycja Mikiciuk is Fermata School of Music Director and actively participating music teacher. Patrycja is a violinist and violin teacher with over 25 years of experience, mainly playing as a full-time musician in philharmonic and chamber orchestras.
The school's founder originates from a Polish family with profound music roots and has extensive experience and qualifications in music teaching and management areas.
Patrycja completed 1st and 2nd Level Music School in Poland. She's leaving certificate graduate from School Of Music in viola, piano, advanced music theory, harmony, ear training and music education in Poland.
Patrycja is Masters Of Music graduate with a speciality in pedagogics and choir conducting.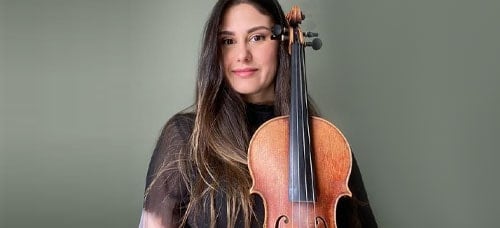 Aleyna Tunca
Teaches Violin & Music Theory. 
Originally from Turkey, Aleyna began her music studies at the age of 8, at the Dokuz Eylul University State Conservatory in Izmir. She moved to Dublin in 2017 and is currently studying Music Performance at the Royal Irish Academy of Music under Michael D'arcy.
As an experienced orchestral player, Aleyna has performed with numerous orchestras, including the Turkish-German Youth Symphony Orchestra in Bonn, the Greek-Turkish Youth Symphony Orchestra in Greece, and the International Symphony Orchestra in Bremen. She made her solo debut in Saint Yuhanna Cathedral Basilica in 2016 in her hometown of Izmir. She acted as leader of the Dokuz Eylul Academic Symphony Orchestra, Izmir Kent Orchestra and Kordon Rotaract Chamber Orchestras from 2015-2017.
Aleyna regularly participates in Master Classes with leading violinists including Carmine Lauri (Co-Leader, London Symphony Orchestra), Ildiko Moog, Alberto Martini and Ayla Erduran Aleyna has been a member of the Royal Irish Academy of Music Symphonia Orchestra for the last 2 years, and has been teaching violin and piano to children and adults of all ages for many years, both privately and in music schools across Europe and in Ireland.
Aleyna has broad knowledge on examination systems including ABRSM, Trinity College London Music Grade & RIAM – Grades 1 to 8. She is excited to join the team at Fermata Schol of Music Lucan.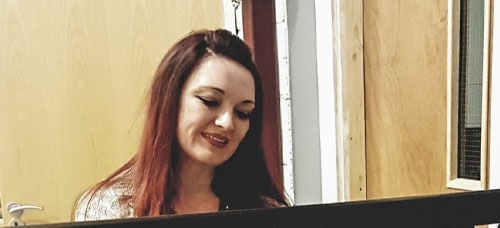 Anhelina Ivanets
Teaches Piano, Flute, Music Theory and is In House Accompanist
Ahelina Ivanets is honors graduate of the Academy of Music in Lutsk, Ukraine. She completed degree with piano, music theory, flute, ear training and music education as her main streams. She is certified teacher to work with children and adults.
From early childhood Anhelina was always surrounded by music. She began learning to play piano at theage of 7. Her parent were always a great supporters to het and made big influence on her musical career. Anhelina has broad music knowledge supported by over 7 years of experience in children's education. Anhelina worked School of Music in Lutsk in Ukraine before moved to Ireland in 2005.
She is an outstanding piano player and with broad stage performance experience. Anhelina is engaged, enthusiastic and determined teacher. She has pleasure to work with children and loves to see their development and growing interest and love in music .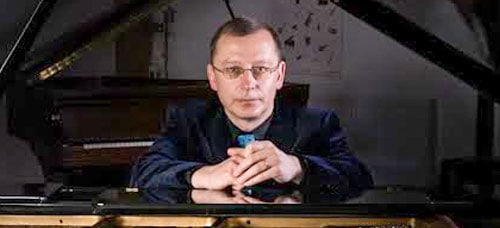 Andryi Blyznyuk
Teaches Piano, Music Theory and is In House Accompanist
Andriy Blyznyuk being born in Ukraine he studied Musicology and Piano in Academy of Music in Kharkov specializing in music of the second Viennese school. Andriy started his teaching career in Moscow in the Gnesin's College of Music and the Russian Academy of Theatrical Art in 1995. At the beginning of the Millennium he moved to Prague where he established himself as a jazz pianist of the local jazz scene.
Since 2004 lives in Ireland. At some stage he took advantage of travelling around the globe working for cruise lines as an orchestra musician and chamber music accompanist. His interest in piano repertoire spans early baroque music up to modern academical pieces not to mention the mainstream Jazz Standards, Cuban music and the American musicals.
Andriy believes that his teaching method will give his students a solid musical foundation from the very beginning which will help them to achieve the most and bring them really far with piano development.
Book Your Taster Class TODAY!
Solomiya Maksymiv
Teaches Piano, Recorder and is
In-House Accompanist
Solomiya Maksymiv is a musician from Lviv (Ukraine) who has a broad range of music experience and qualifications as a professional harpsichordist, pianist and recorder player. At a young age, she studied piano and Ukrainian chromatic recorder (Sopilka) at the College of Music in the Drohobych City. Then she studied Sopilka at the National Academy of Music in Lviv (Masters in 2007).
In 2008 she moved to Austria to study the recorder, harpsichord and historical performance by Michael Hell at the University of Music and Performing Arts, Graz (Masters in Recorder in 2016, Bachelor in Harpsichord in 2017). She took part in numerous chamber music and baroque orchestra projects with a recorder and harpsichord. She also took part in master-classes with Jesper Bøje Christensen, Eva Maria Pollerus (Harpsichord and Basso Continuo) and Michael Schneider (Recorder). In 2019 she moved to Dublin, where she completed a Masters Degree in Harpsichord at the Royal Irish Academy of Music.
She won several competitions nationally and internationally with Sopilka and played numerous concerts with different orchestras and ensembles in Ukraine and Europe. In Austria, she was a harpsichord player of the baroque orchestra "Musica Coeli – Graz ", she was also an organist of the Carmelite monastery of Graz.
From 2002 till 2007 was employed as a piano teacher and recorder at the music school "Dudaryk" in Lviv (Ukraine). From 2012 till 2017 was employed as a piano and recorder teacher at a private music school in Graz (Austria). Her teaching tasks included preparing students for musical competitions, concerts and exams, including university entrance exams. Two of her recorder students won first prize at the Austrian National Competition' Prima la Musica' in 2015 and 2017. From 2017 to 2019, she was a piano accompanist during her study at The Royal Irish Academy of Music.
Sharon Swords
Teaches Piano, Music Theory, Little Music Roots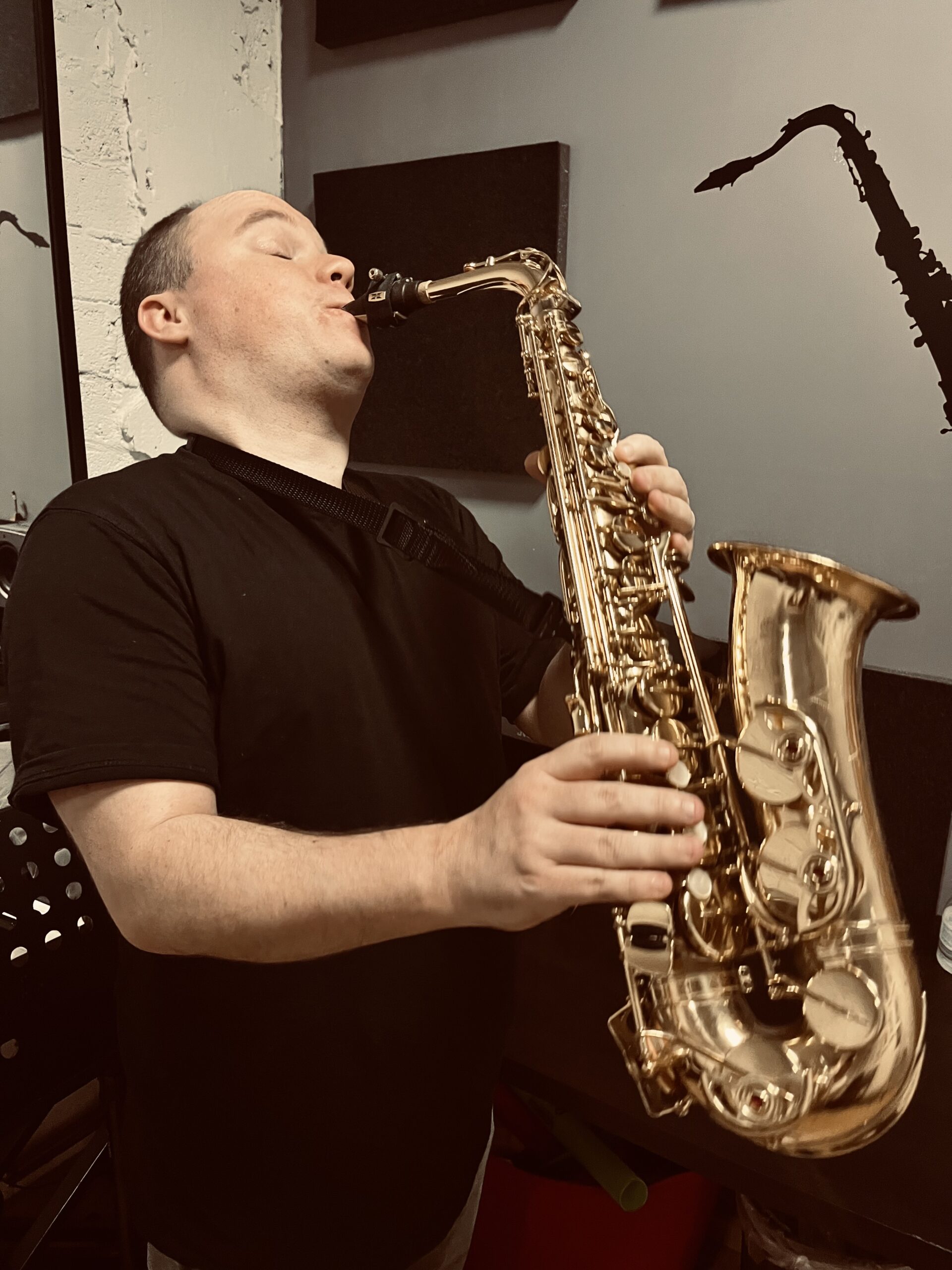 Patrick Hughes
Teaches Saxophone, Clarinet and Music Theory
Patrick Hughes is regarded as one of Ireland's most exciting young saxophonists. He is a protégé of the world-renowned French saxophone virtuoso Jean-Yves Fourmeau, where he graduated from the Conservatoire National Régional de Cergy-Pontoise (Paris) with the much coveted Premiere Prix and Medaille d'or (Gold Medal) in Saxophone and Medaille d'Or á l'unianimité (Unanimously) in Chamber Music in June 2011. In June 2009 he completed his Bachelor of Arts in Music Performance degree at the Royal Irish Academy of Music, where he studied with Kevin Hanafin and Fintan Sutton.
He is an outstanding prizewinner, winning 1 st Prizes in both saxophone competitions and in the McCullough Cup at the E.S.B Feis Ceoil in Dublin. He is also the recipient of a Y.M.F.E (Yamaha Music Foundation of Europe) scholarship, Other highlights include 1 st Prize in the "Concours de Saxophone Parisien 2010" in Paris.
In May 2009, Patrick was announced as the winner of the prestigious R.D.S Music Bursary. This is one of the largest music bursaries on offer to young musicians in Ireland and amongst the largest in Europe, and it is the first time in its seven-year history that this prize was awarded to a saxophonist.  
He is a former member of both the Irish Youth Wind Ensemble and the National Youth Symphony Orchestra of Ireland. He has participated in masterclasses and lessons with many of the world's finest saxophonists including: Arno Bornkamp, John Harle, Jean-Dénis Michat and Kyle Horch and Otis Murphy. Patrick is a passionate teacher and teaches privately and at both Glasnevin and Ratoath Schools of Music.
Outside of his working hours he is a part of the Swing Cats band – hugely popular in Ireland and Abroad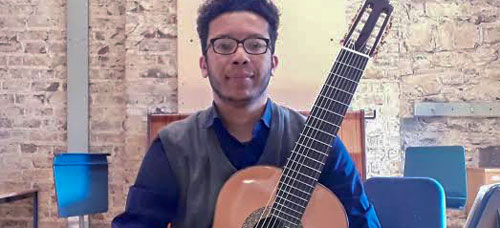 Alan Guerreiro
Teaches Classical, Acoustic or Electric Guitar and Music Theory
He started playing electric guitar in rock bands, then studied for two years a Bachelor's degree in Jazz guitar, but he decided to change to classical guitar. 
Alan studied at the University of the Sacred Heart (Brazil), Conservatory of Tatuí, Royal Irish Academy of Music, International Berlin Guitar Academy, Basel Musik Akademie and TU Dublin. During his studies, Alan has received many prestigious scholarships, either as a performer or academic researcher.
In the year of 2022, Alan won two categories at the Castleknock Music Competition, having received the highest mark among all the competitors and being selected as the best guitar performance. 
He has nearly twenty years of experience teaching electric acoustic guitar and music theory.
Book Your Taster Class TODAY!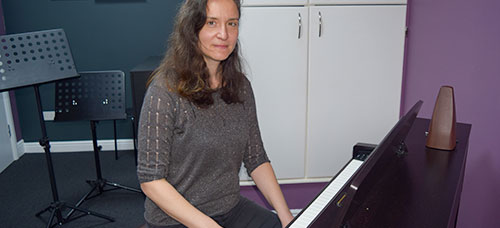 Lucyna Palzewicz
Teaches Piano & Music Theory
Lucyna is a musician and pianist with experience in both performing and teaching.
She holds a Master's Degree in Instrumental Studies with specialization in Piano Performance from The Fryderyk Chopin University of Music in Warsaw and a Master's Degree in English Philology from the University of Warsaw.
Lucyna began her piano studies at age five. From an early age she began playing in a duo and other ensembles with her brother cellist Michal Palzewicz, thus creating a lifelong passion for ensemble playing. As an accomplished collaborative pianist she has performed regularly with instrumentalists and singers. In 1994 she won a prize for accompaniment at the XX Century Music Competition for Young Performers in Warsaw. Lucyna's interest in chamber music resulted in many interesting collaborations, among these a series of concerts with the Palzewicz Ensemble in Oregon, USA. Over the recent years she has also developed an interest in choral singing, and is now a member with an award winning vocal ensemble Cuore Chamber Choir.
Lucyna is passionate about music education and creating a positive learning environment to enhance students' learning ability as well as their wellbeing. She draws from a broad teaching experience. In addition to teaching piano, she has taught music theory, choir, yoga and English as a Foreign Language. She regularly attends pedagogy  and musicianship courses organised by the Kodály Society of Ireland. Lucyna enjoys being creative in her approach to individual students and sharing her joy of music making. Her current interests include early years music education and inspiring creativity in children from an early age.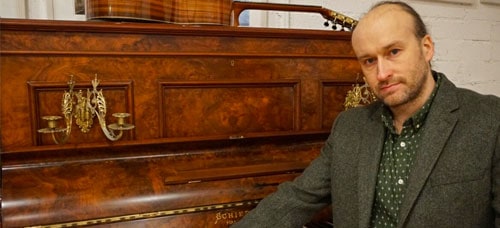 Andrii Kryzhanivskyi
Teaches Acoustic Guitar, Electric Guitar, Bass Guitar, Classical Guitar and Ukulele
Andrii has graduated with Tchaikovsky National Music Academy of Ukraine (Post Degree in Music Performance). During the study time in Tchaikovsky Academy he began his concert activity locally and abroad. He is also first performer of new original works written by contemporary guitar composers. Since Andrii moved to Ireland he continued career as a guitar teacher and performer. Andrii occupies a deputy teacher position in Kylemore College and prepares students for RIAM/ABRSM examination with the successful result. One of his students won 2-nd prize on the Classical Guitar Competition in Dublin at RDS Feis Ceoil  in March 2016, the 3-rd prize on the Newpark Music Festival in February 2017, the 1-st prize on the Classical Guitar Competition in Dublin at RDS Feis Ceoil  in March 2017.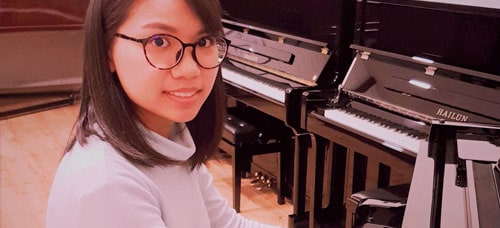 Hui Han Lui
Teaches Piano and Music Theory
Lui Hui Han is a Malaysian born pianist, currently pursuing MA in Performance and Musicology in Maynooth University.
Prior to this, she has obtained a Bachelor's Degree in Music from University Putra Malaysia, and a Licentiate (LTCL) from Trinity College London. She has participated in various events and competitions, and was awarded the Achievement Award for the piano solo category in the 2016 Malaysian Youth Music Festival (MYOF). She was also one of the scholarship recipients of the YAMAHA Scholarship Program 2017, as well as one of the finalist at the First International Aswara Piano and Vocal Competition. She has obtained a gold and silver medals in the Malaysian regional round of 5th Hong Kong International Youth Performance Art Festival and also did a solo recital during her internship at MARA University of Technology (UiTM).
She also has four years of teaching experience, and has prepared students for ABRSM and Trinity College London piano exams and ABRSM theory exams.
Maja Brooks
Teaches Piano, Double Bass, Music
Theory and is In House Accompanist
Maja is a piano and double bass player and music teacher with a Master's Degree in Music and a Teaching Diploma.Maja graduated from the Feliks Nowowiejski Academy of Music in Bydgoszcz, Poland. She has years of experience in stage and teaching.
She is a winner of numerous music competitions in piano and double bass.
Besides, Maja is a qualified accompanist performing with vocalists, choir and a range of other instruments.
As a double bass player, Maja had a chance to perform with many different orchestras around Europe and work with the best conductors and soloists.
She also participated in numerous international summer masterclasses as a piano soloist, double bass soloist and chamber music player.
Book Your Taster Class TODAY!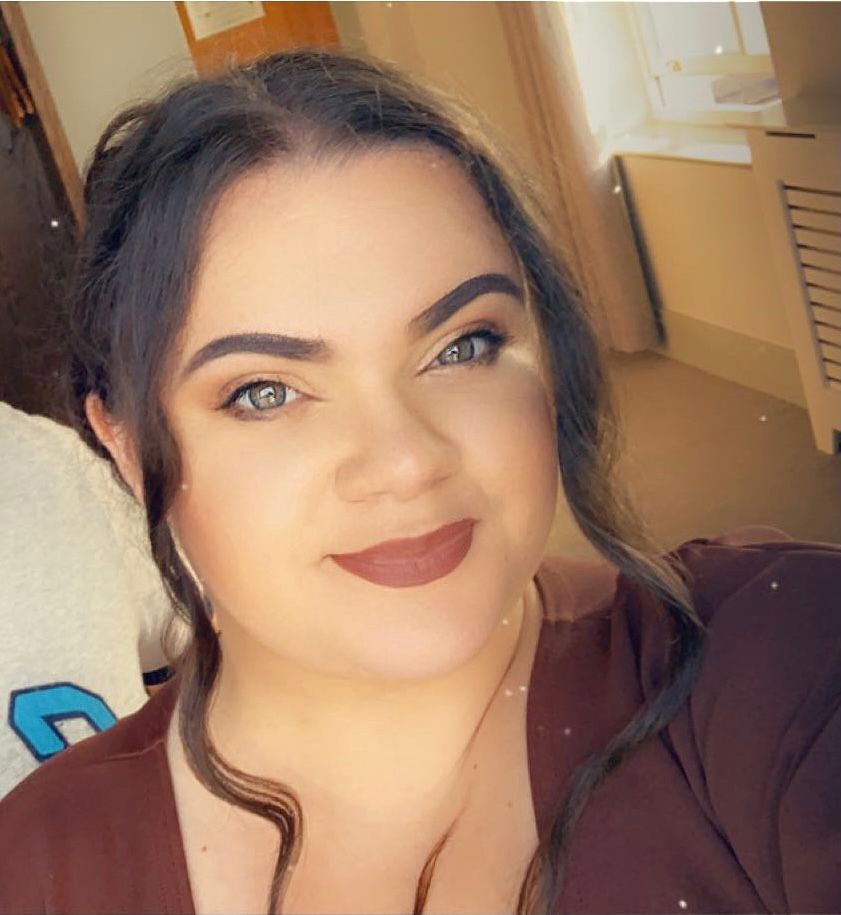 Emma Goulding
Vocal, Music Theory, Glee Club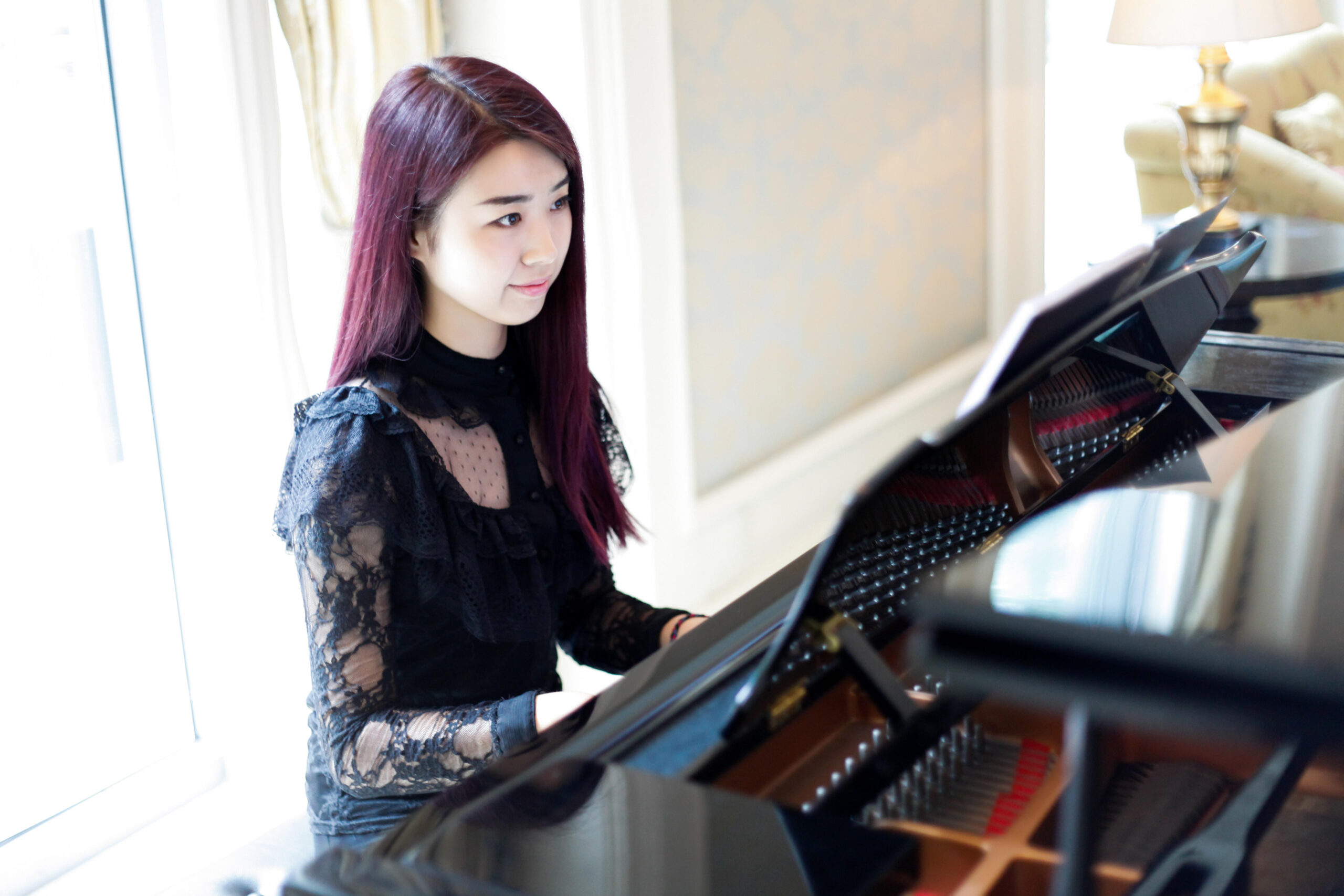 Chenyang Zhao (CC)
Piano, Jazz Piano, Music Theory
Chenyang ( CC ), began playing piano at age 7 and her whole life has been dedicated to it ever since. She graduated with honors from the Beijing Normal University in China, where she majored in piano performance. After this she spent another 2 years at Beijing Contemporary Music Academy where she studied jazz and popular music. CC bagan teaching while in college through local government and school programs. She has
been teaching young children for over 10 years.
In China she helped students prepare for ABRSM, Chinese piano grades and preparing
students for piano competitions and recitals. CC moved to Ireland in November 2020 and since then has been teaching the RIAM curriculum. She is very approachable, and full of joy and students are sure to become fast friends with her.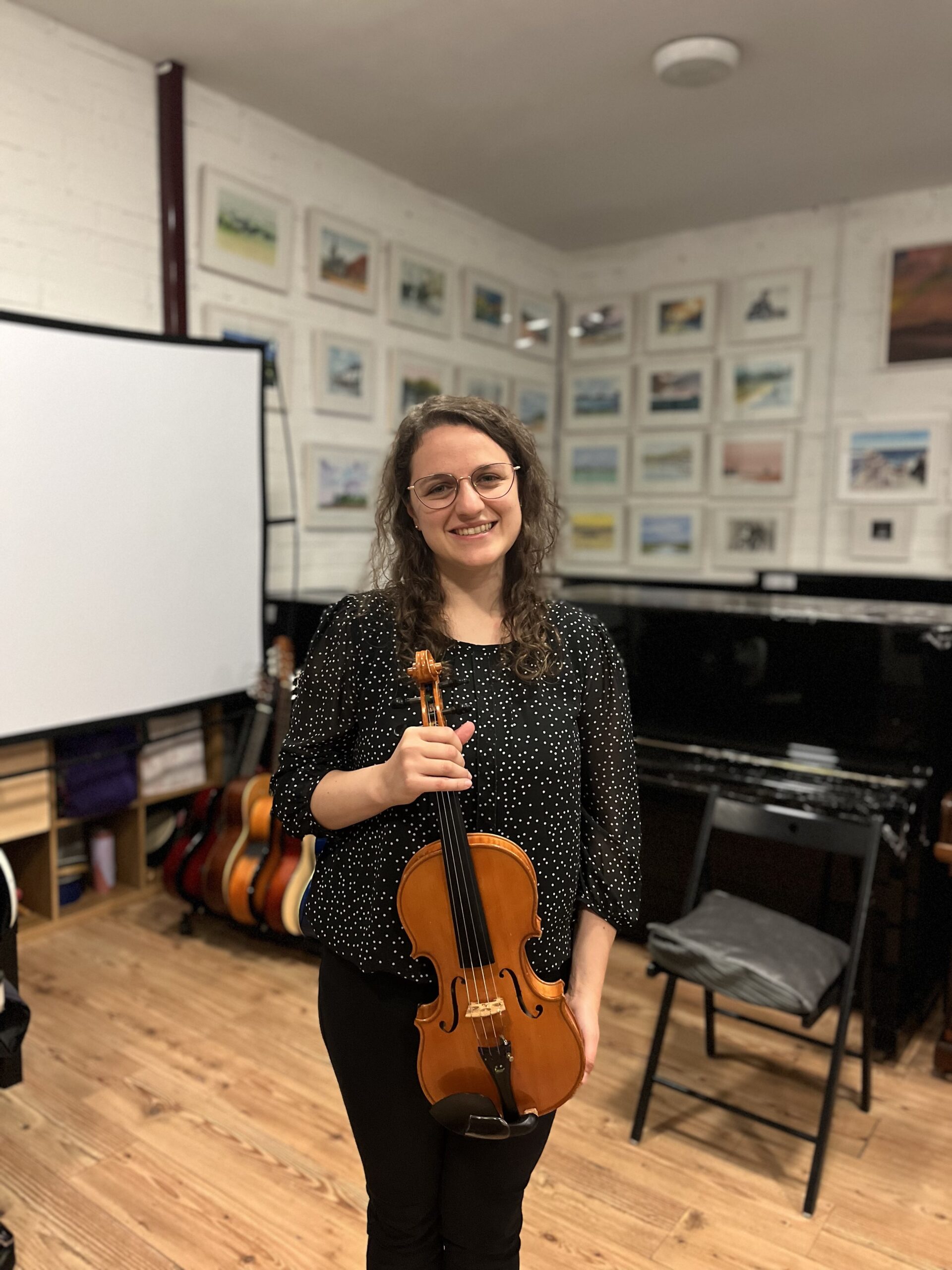 Melisa Corso
Violin, Music Theory
Melisa Belen Corso was born in Cordoba, Argentina.She began her musical studies with violin and classical guitar, then she focused on violin. She has had the opportunity to learn from excellent teachers, to be part of various musical groups, which gave her an optimal environment for her growth as a musician. She has performed as a soloist on international stages and with several orchestras. In 2014 she joined the first violins of the OSUNC Symphonic Orchestra with this she performed Max Bruch's Violin Concerto n1 and in 2016 performed the premier of Concierto Irlandes composed by Leandro Flores and conducted by Daniel Mazza. Melisa got a scholarship to be part of numerous music festivals developed in Brazil such as:
Oficinas de Musica de Curitiba, Música nas Montanhas Festival, FEMUSC Festival, among others. Through those festivals she had the opportunity to learn from international teachers. In 2018 Melisa moved to Brazil to continue her developing with violin performance being a private student of Marcello Guerchfeld who studied at the Julliard School of Music. Melisa has been a member of different orchestras in Brazil having the possibility to perform a wide orchestral repertoire. Some of these were Theatro Sao Pedro Orchestra and Santa María Symphonyc Orchestra UFSM. In 2020 she moved to Argentina and received the proposal to be a violin teacher at the Suzuki Method School where she worked until the end of 2021. During that year Melisa has worked as a violin and viola teacher in a social project at Padre Gaston Vergonjeanne School in Córdoba, Argentina. Furthermore of her classical violin studies, Melisa had been trained in Irish Traditional Music
since 2010. She joined a celtic music band called Cordoba Celtica and she was teaching fiddle at EICI Branch of Comhaltas in Cordoba, Argentina.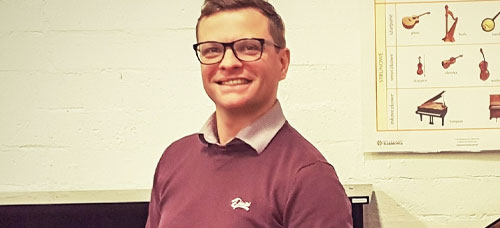 Tomasz Mikiciuk
Business Manager
Tomasz manages Fermata School of Music since 2011, providing top customer care and staff management.
He brought a broad customer care knowledge and experience and a key set of managing skills.
You can meet Tomasz at our reception and ask any question about our lovely school of music and available courses. He will guide you through all our facilities and explain any concerns.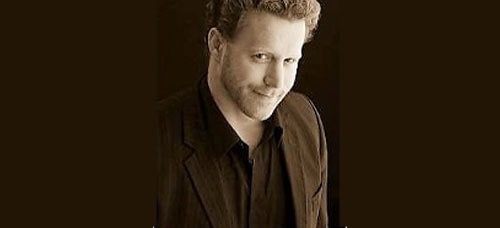 Cathal O'Briain
Our Trusted Piano Supplier
Cathal O'Briain is our trusted piano supplier and tunes our instruments for exams, events, and annual concerts. If you require a piano for learning purposes, call him on 0871497607 or visit www.obriainpianos.com
Book Your Taster Class TODAY!
All teachers are Garda Vetted.
All teachers in Fermata School of Music are highly qualified instrumental experts giving You or Your child a unique opportunity to become an independent musician.
Fermata School of Music is fully committed to safeguarding the well- being of its young students. Teachers must, at all times, show respect and understanding for the rights, safety and welfare of students and conduct themselves in a way that reflects the principles of the school.
The Child Protection Policy aims to promote best practice in protection and set out a procedural framework to ensure that all who have contact with the young students will be equipped to make informed responses to specific issues and minimize the risk regarding the protection and welfare issues.
All teachers and assisting staff in Fermata School of Music must sign the self-declaration Child Protection Form, and all teachers are Garda Vetted.